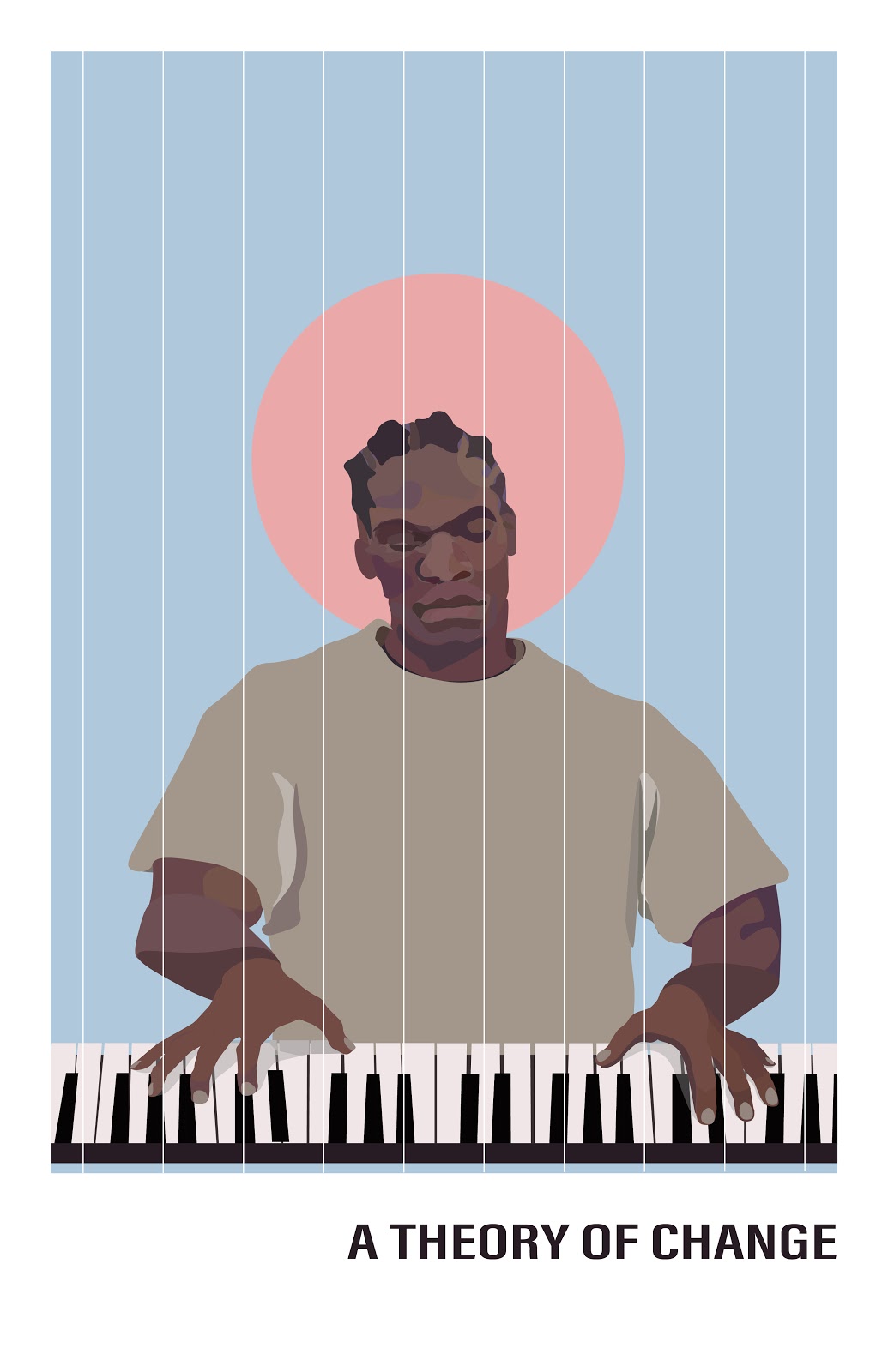 This poster is being sold in an attempt to gain financial momentum for an original feature-length screenplay about Rhidale Dotson's success in creating programs that shift the focus of imprisonment from punishment to rehabilitation. A Theory of Change tells the story of the fateful events in Rhidale's youth that lead up to his incarceration, the scene of his ultimate self-transformation.
Rhidale is committed to providing individuals with backgrounds in gang culture the tools and opportunity to grow and to be creative rather than competitive. The poster image reflects this by directing the viewer's gaze past the prison bars toward the creative force that resides within Rhidale. The sun around Rhidale's head further illustrates his powerful outlook and his dedication to shed light on prison reform and human potential.
The screenplay is a project undertaken by Rhidale's team who are dedicated to assisting with Rhidale's numerous ventures, for which fundraising plays a key role. Communication with imprisoned people is unsustainably expensive, with costs including phone calls and in person visits.